Welcome
Passion and Perfection is home to a wide variety of f/f fan fiction from a number of different authors. These stories vary from country to country, galaxy to galaxy and from one century to another, but there is one thing they have in common: they each portray the love and friendship that exists between women.
So if it's femslash you're looking for, sit back and enjoy what we have to offer.
ralst
Femslash Bingo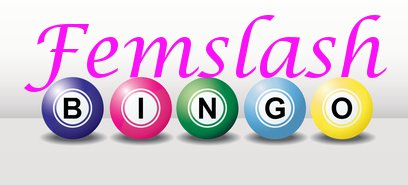 With the new year fast approaching and the holiday season soon to be underway I thought it time to roll out the 'Farewell to 2013' challenge and this time around the end of the year challenge is in the form of a femslash bingo. The rules are simply: write a story, edit a video or create a graphic in response to one of the prompts given on the bingo card and mark off that square. Your goal is to get a line (vertical or horizontal), four corners or a full house. You can only mark off one square at a time, no matter if your story/video/graphic covers more than one prompt, so choose carefully.
All completed prompts - no previously posted stories - should be submitted to P&P in the usual manner with the subject line of: Bingo Submission and the name of the prompt in the e-mail. Challenge responses can also be posted to both the livejournal and DreamWidth journals as well as wherever else you like to post your work.
Updated: 7th December 2013
Another update! Holiday season permitting, I hope to reintroduce the regular weekly updates, even if it does mean they'll be a little on the small side.
A number of new books have been added to the Authors in Print section just in time to add to your Christmas list.
I am once again free from submissions, so would welcome those, especially in the form of Simmons/Skye from Agents of S.H.I.E.L.D. as they're rather cute together or Once Upon a Time, because Regina... 'nough sad.
I'd like to welcome a new creator to the site, so a hello and howdy to ToaR... it's great to have you aboard.