Welcome
Passion and Perfection is home to a wide variety of f/f fan fiction from a number of different authors. These stories vary from country to country, galaxy to galaxy and from one century to another, but there is one thing they have in common: they each portray the love and friendship that exists between women.
So if it's femslash you're looking for, sit back and enjoy what we have to offer.
ralst
Saving Hope - Maggie/Sydney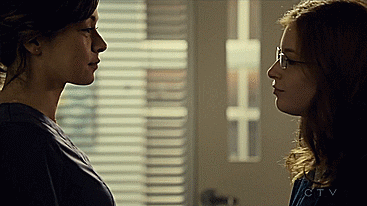 I have a feeling that this pairing isn't going to end well but that might just be the residual side effects of all my other pairings imploding around me... Yes, I'm looking at you, Last Tango, even if I can no longer actually watch you... but Maggie and Sydney are cute as well as complicated and headed towards an unwelcome love triangle (when are they ever welcome?). Come on, Saving Hope, give us the happy same-sex female couple we all need right now!
Updated: 31st January 2015
Another year, another burst of femslash.
The messagebot that used to send out update notifications appears to have disappeared. So unless anyone knows of a similar system still in operation I'm afraid it's back to checking the site on a semi-regular basis (I shall endeavour to make the updates regular too).
I'd like to welcome a new creator to the site, so a hello and howdy to AngP... it's great to have you aboard.